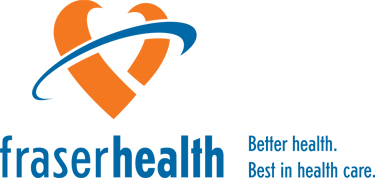 SURREY – Fraser Health is encouraging people in our communities to boost their immunity by getting immunized against influenza (flu) and COVID-19 to protect themselves, their loved ones and our health system.
Fraser Health has launched our annual influenza and COVID-19 vaccine campaign to raise awareness about the importance of getting both vaccines. Getting immunized helps prevent the spread of influenza and COVID-19 and protects people at high risk of serious illness, such as young children (influenza), pregnant people, Indigenous people, people over 65 years of age and people with chronic medical conditions.
Influenza and COVID-19 vaccines are free of charge and are safe, effective and recommended for everyone in B.C. six months of age and older. People will have the opportunity to receive influenza and COVID-19 vaccines at the same time. It is safe and recommended to receive the influenza and COVID-19 vaccines at the same time.
Influenza vaccines are updated yearly in the fall to protect against the viruses currently circulating. As protection from the influenza vaccine wears off with time, it is important to stay up-to-date on your influenza vaccine.
Similar to the influenza vaccine, the COVID-19 vaccine is updated to match the strains of COVID-19 virus in circulation as closely as possible. The fall 2023 COVID-19 vaccine targets the XBB.1.5 Omicron subvariant. Evidence shows that the updated vaccine should provide good protection against currently circulating COVID-19 strains. To learn more about COVID-19 vaccines, please visit the ImmunizeBC COVID-19 vaccine resource page.
To book your vaccine appointment:
Look for an email or text from the provincial Get Vaccinated system for your personalized booking link. Use that link to find a date, time and location that works for you. Influenza and COVID-19 vaccine appointment invitations are rolling out throughout October.
Alternatively, you can phone the provincial call centre (toll-free) to book your influenza vaccine at 1-833-838-2323.
If you have not registered with the Get Vaccinated system, you may register at getvaccinated.gov.bc.ca.
You can also contact your primary care provider to see if they are providing the influenza or COVID-19 vaccines this year.
Different influenza vaccines are available, including free enhanced influenza shots for people 65 years of age and older. The influenza shot you receive will depend on your age, risk factors, and availability. To learn more about influenza vaccine types and eligibility, please visit the ImmunizeBC influenza (flu) vaccine resource page.
Influenza spreads easily from person to person by droplets made when coughing, sneezing or by touching virus contaminated surfaces and then touching your mouth or nose before washing your hands. An infected person can spread the virus a day before getting sick with symptoms. Common symptoms may include fever, headache, fatigue, muscle aches and a cough.
Influenza can cause severe complications such as pneumonia, hospitalization or death in vulnerable people, including young children, seniors, people with chronic health conditions and pregnant people.
In addition to getting immunized, preventive measures proven effective in reducing the spread of COVID-19 and influenza include washing your hands, wearing a mask if you have mild symptoms or are recovering from illness and staying home when sick.
For Fraser Health information about influenza and COVID-19, visit fraserhealth.ca/defence.