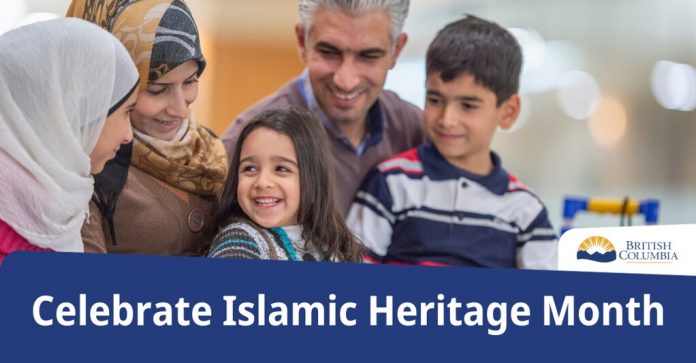 Mable Elmore, Parliamentary Secretary for Anti-Racism Initiatives, has released the following statement to acknowledge Islamic Heritage Month:
"October is Islamic Heritage Month, when we are encouraged to reflect, celebrate, learn and appreciate the diversity of British Columbia's Muslim communities.
"Muslims have been living in Canada since 1871, and people who practise Islam – the second-most practised religion in the world – have immigrated here from various regions, such as South Asia, the Middle East, Eastern Europe and sub-Saharan Africa. Muslim communities have a diversity of tradition, language and experience that they contribute to the social fabric of our province. According to the 2021 Census, more than 125,000 Muslims are living in B.C., with approximately 110,000 residing in Vancouver.
"In recognizing Islamic Heritage Month, we need to also acknowledge the acts of hate and racism that Muslim people experience in communities throughout B.C. and across Canada. According to a 2022 report by the National Council of Canadian Muslims, the impact of Islamophobia has resulted in more targeted hate attacks on Muslim people in Canada in the past five years than any other G7 country. This must end. We each need to do our part to stand with the Islamic community and make B.C. a safer, more inclusive place where there is zero tolerance for racism and Islamophobia.
"One of the ways our government is addressing systemic racism is through legislation such as the Anti-Racism Data Act. This act makes it possible to safely collect demographic information to identify gaps and barriers to accessing government programs. As part of this work, the Province has released anti-racism research priorities to keep us focused on areas that matter most to Indigenous Peoples and other racialized communities.
"The next step is to build on this historic act by introducing broader anti-racism legislation in 2024. This broader legislation will require government to address and dismantle systemic racism within its policies, programs and services, as well as provide supports to those who have been adversely affected by systemic racism.
"The Province is also addressing systemic racism in the education sector with the K-12 Anti-Racism Action Plan, which puts tools and resources into the hands of parents, teachers and students to better equip them to be active agents of anti-racism in their communities.
"Islamic Heritage Month is a time to learn about and honour the rich diversity of people who follow the Islamic faith and their contributions to B.C. I encourage all British Columbians to take time this month to learn about the rich history of Islam."