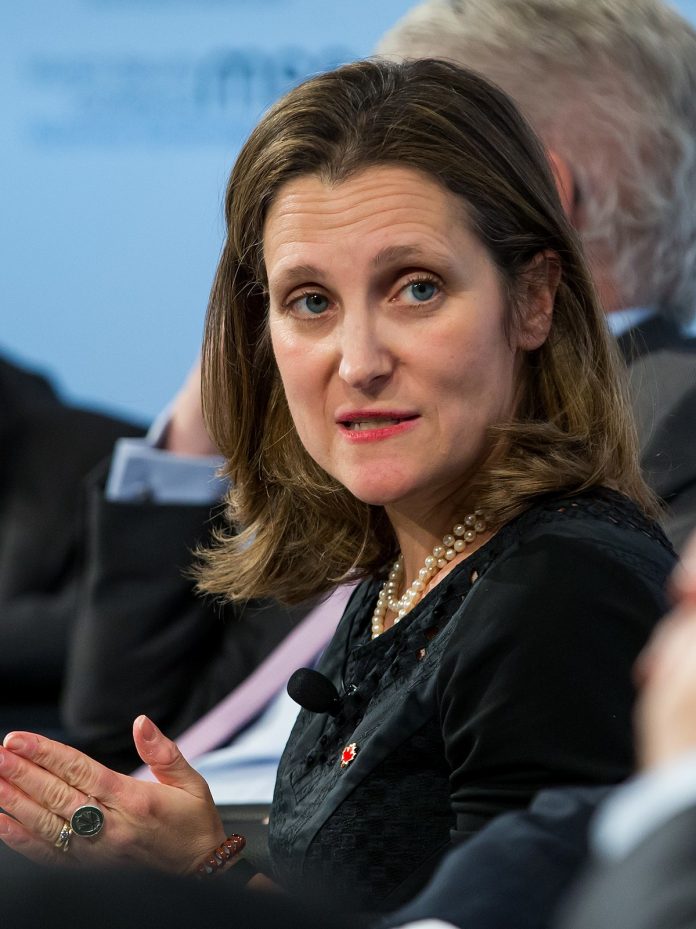 Ottawa: Deputy Prime Minister Chrystia Freeland says the Liberal government respects the choice Albertans have made at the ballot box, as they now face another four years of working with a premier who has been more foe than friend.
Freeland, who comes from the province historically known as the country's conservative heartland, offered a brief comment hours after United Conservative Party Leader Danielle Smith was declared victorious over the NDP's Rachel Notley in Monday's provincial vote.
"The people of Alberta have voted and we recognize that,'' Freeland said on her way into the weekly federal cabinet meeting Tuesday.
Smith replaced former Conservative cabinet minister Jason Kenney as premier and party leader last fall amid widespread backlash to his handling of the COVID-19 pandemic.
She won party's leadership race by drawing on support from people who were upset that Kenney introduced vaccine and mask mandates, including those who blockaded border crossings and streets around Parliament Hill during the "Freedom Convoy.''
Smith takes frequent aim at Prime Minister Justin Trudeau over his energy policies, from the carbon price to introducing measures that aim to reduce emissions from the oil and gas industry, arguing they hurt Alberta's economy.
She reiterated that message in her victory speech Monday night, calling on Albertans "to stand shoulder to shoulder against soon-to-be announced Ottawa policies,'' regardless of how they voted.
Natural Resources Minister Jonathan Wilkinson struck an optimistic tone about the hope of finding common ground on priorities such as the development of hydrogen and mining of critical minerals.
By Stephanie Taylor and Mia Rabson
The Canadian Press