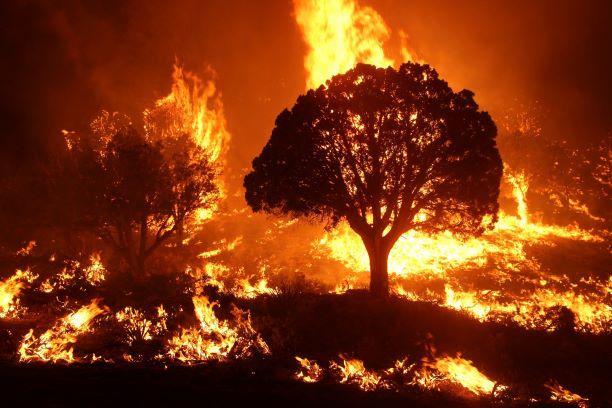 Ottawa: Smoky, dangerous air is settling over parts of western Quebec and eastern Ontario this morning and the number of forest fires burning across Canada is creeping higher once again.
The Canadian Interagency Forest Fire Centre says there are 465 fires burning across the country, including 240 that are out of control.
That's up from 420 fires burning one week ago, largely due to an increase in fires in Alberta and Ontario.
Nearly 72,000 square kilometres of forest land has burned this year so far, an area nearly four times the size of Lake Ontario.
Residents in Ottawa and its Quebec twin city of Gatineau are being advised to avoid or severely limit outdoor activities today as the air quality index hit the very high risk marker again.
Environment Canada also says there will be dangerously poor air quality today in Montreal, Quebec City, Laval and Trois-Rivieres in Quebec and in Winnipeg and Flin Flon in Manitoba.